FKEE Students Participate in the International Summer Program in Bandung – Ciamis (9th until 22nd of July 2019)
Universiti Tun Hussein Onn Malaysia (UTHM) was invited to the International Joint Summer Program held in Bandung - Ciamis from 9th until 22nd of July 2019. The program was organized by Universitas Galuh (UNIGAL), Bandung Polytechnic of Manufacturing (POLMAN), and Bandung State Polytechnic (POLBAN). Supported by the Ministry of Research, Technology and Higher Education of Indonesia, this program is a fully-funded 2-week summer learning program for students. Four students represented UTHM in this program namely, Mr. Muhamad Zahid (FKEE), Ms. Siti Norhuqaimah (FKEE), Ms. Nur Sofiahani (FAST) and Mr. Megat Sufi Aniq (FAST). Dr. Jabbar Al-Fattah (FKEE) also accompanied the students to the summer program.

Under the theme "Affordable and Green Energy," the students engaged themselves in the CSR activity to solve the pesticides issue faced by the local paddy field farmers by developing an insect trap powered solely by solar photovoltaic (PV) energy expected to last more than three years. The insect trap is also integrated with IoT monitoring technology which is then donated to the local farmers as a token of appreciation. Besides the CSR activity, the goals of the program are to allow students to develop personal skills and hands-on experience, to provide a platform to make an international network of friends, and most importantly – to experience fun and memorable summer activity.

A total number of 25 students attended the 2019 Joint Summer Program. Participating students also came from TATI University College, UNIGAL, POLMAN, POLBAN and the National Chin-Yi University of Technology. Overall, the program has been successful in helping the students to meet their goals and exposing them to affordable green energy technology.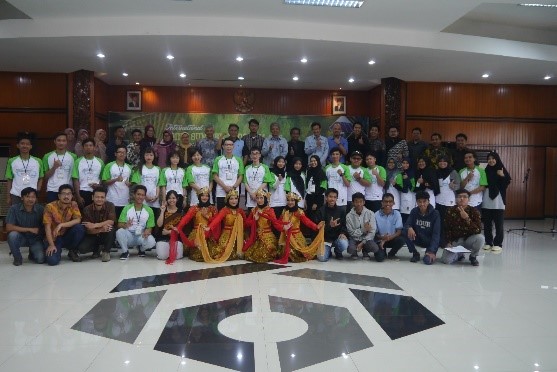 Prepared by:

Dr. Jabbar Al-Fattah bin Yahaya
The Chairman of Mobility Committee
Faculty of Electrical and Electronic Engineering
Universiti Tun Hussein Onn Malaysia