A TRAINING COURSE ON THE OPERATION OF MUEHLBAUER MOCK-UP UNIT (30 JUNE – 4 JULY 2019)
A training course on using a Muehlbauer Mock-Up Unit was recently organized by the Faculty of Electrical and Electronic Engineering (FKEE), UTHM from 30th of June 2019 until 4th of July 2019. A total of eight final year students from FKEE have been thoroughly selected to participate in the 5-day course at the Industrial Control Laboratory located at FKEE Complex. The Mock-Up Unit which was a contribution, courtesy of Muehlbauer Technologies Sdn. Bhd. integrates a Programmable Logic Controller (PLC) from Beckhoff Automation together with TwinCat 3 software.

The contents of the course allow the participants to learn more about the operation and functionality of the pick and place machine, workspace set-up, Graphical User Interface (GUI) applications, communication to PLC, motor and hardware control, software framework, as well as hands on exercises and related discussions.

It is in our hope that the course will provide a bright career opportunity for the participants as they will be evaluated by Muehlbauer Technologies Sdn. Bhd. in the coming September 2019.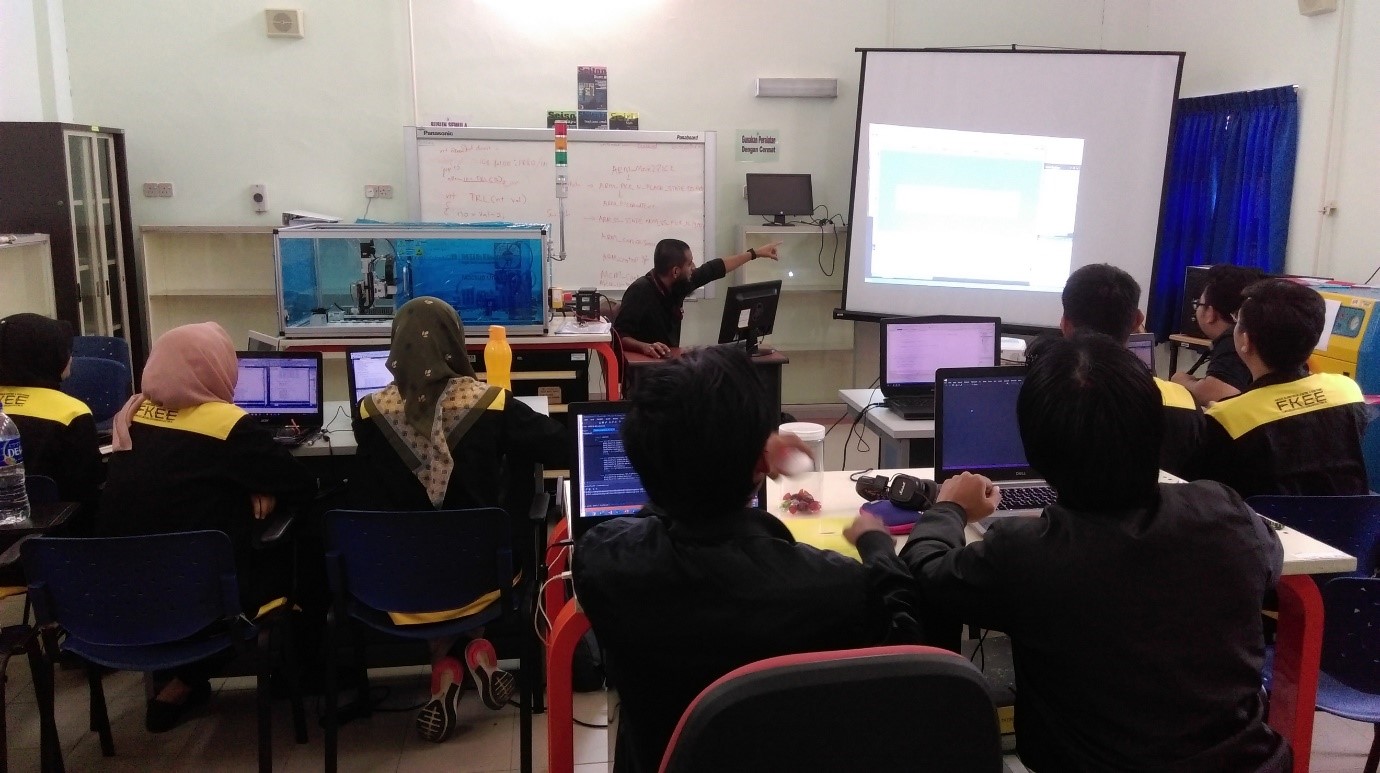 Prepared by:

Ts. Dr. Mohammad Afif Bin Ayob
Organising Committee
Faculty of Electrical and Electronic Engineering
Universiti Tun Hussein Onn Malaysia